Valentine's Day is just around the corner and if you're still looking for the perfect gift for that special someone, you'll be sure to find it at PANDORA Jewelry in the Forum Shops at Caesars Palace.
This year PANDORA's Valentine's Day 2017 collection features many stylish pieces inspired by love, which is the perfect gift to show those you love that they hold a special place in your heart.
All the beautiful jewelry and stones are handcrafted and the quality of craftsmanship and details make them very unique and exquisite. From necklaces to bracelets, you'll be sure to find the perfect piece to symbolize love between loved ones, close friends or relatives. Their sophisticated pieces include gemstones, sterling silver, and 14k gold.
One of the stunning pieces offered in this Valentine's Day collection is called Petite Moments, which features a floating locket that can be personalized as you like with different little charms that can be swapped out to express your own personal style.
Of course, PANDORA is known for its elegant charms, which can be added to its famous sterling silver bracelets. They also offer beautiful rings and necklaces, to which you can also add charms. The gorgeous love themed charms feature many glittering, pink, and heart-shaped emblems.
If you want to stick with traditional Valentine's Day jewelry, enjoy the beautiful classic gift boxes consisting of heart-shaped earrings and classic charm necklace or bracelet, presented in a gift box exclusive in the shape of a PANDORA heart.
PANDORA jewelry was founded in 1982 and is headquartered in Copenhagen, Denmark, and is currently sold in over 100 countries on six continents through approximately 8,100 outlets.
The PANDORA location in the Forum Shops is famous for its Las Vegas-themed charms, including silver dice and a welcome to Las Vegas sign. PANDORA has over 800 charms to choose from, which are gifts that continue to be given and that not only commemorate love, but are symbols of lasting memories as well.
PANDORA Valentine's Day 2017
Sparkling knot bracelet
PANDORA Valentine's Day 2017
Heart shaped charm
PANDORA Valentine's Day 2017
Charm struck by love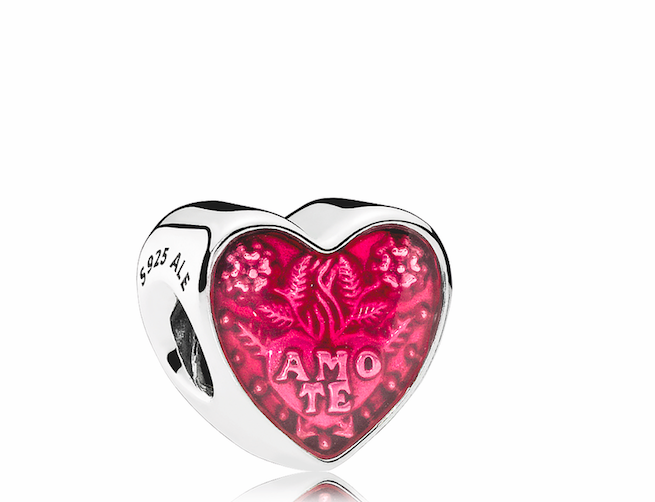 PANDORA Valentine's Day 2017
Latin love heart charm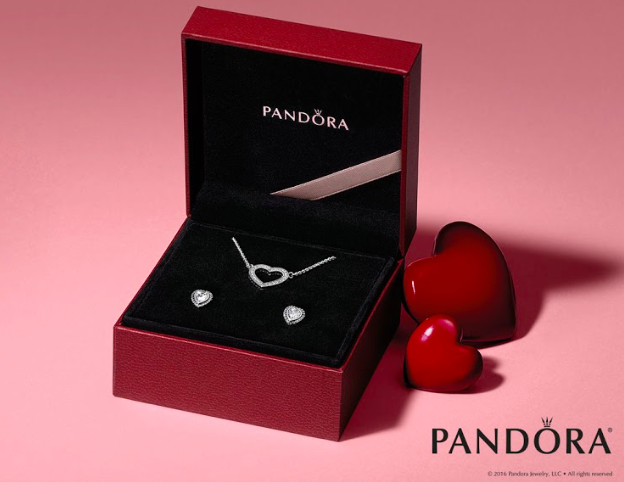 PANDORA Valentine's Day 2017
Boxes inspired by love
PANDORA
Caesars Palace Forum Shops
3500 S Las Vegas Blvd K-03
Las Vegas, NV 89109
Hours:
Friday – Saturday 10 a.m. – 12 p.m.
Sunday – Thursday 10 a.m. – 11 p.m.